Wireless Internet | Better Internet...No Boundaries
Rural homes and businesses around Reinbeck have an affordable, reliable high-speed internet option…RTU Wireless!
RTU reaches rural areas in and around Reinbeck, Morrison, Lincoln, Dinsdale, and Voorhies.
Why choose RTU wireless?
IT'S FAST: Speeds start at 8 Mbps download, 1 Mbps upload.
NO CONTRACTS: We want to earn your business every month!
NO DATA CAPS: Download and stream without worry!
LOCAL SERVICE AND SUPPORT: Our techs are based in Reinbeck and we pride ourselves in fast response times when you need us!
How Does It Work?
The first step is to schedule a no-cost site survey. An RTU technician will visit your location and check to make sure signal is available. If so, an installation will be scheduled.
During the installation, the technician will mount an antenna in a location the provides the strongest possible signal.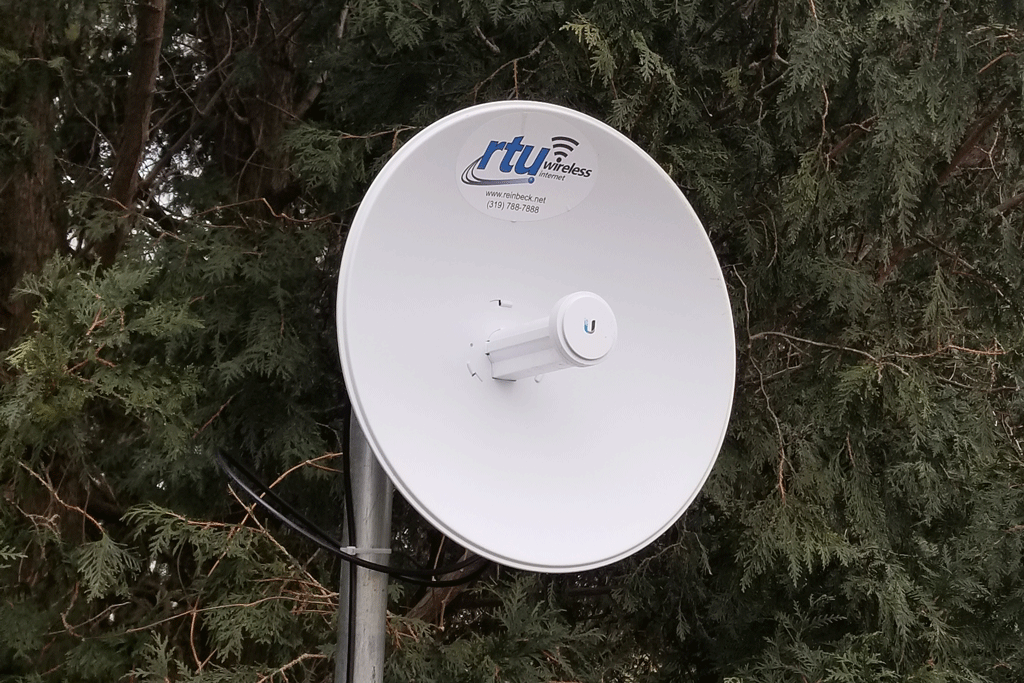 Web browsing, shopping, email
NEW - 20% More Bandwidth
10 Mbps Download
NEW - 20% More Bandwidth
20 Mbps Download
HD streaming, multiplayer gaming
NEW - 20% More Bandwidth
25 Mbps Download
HD gaming, HD/4K streaming
NEW - 20% More Bandwidth
30 Mbps Download