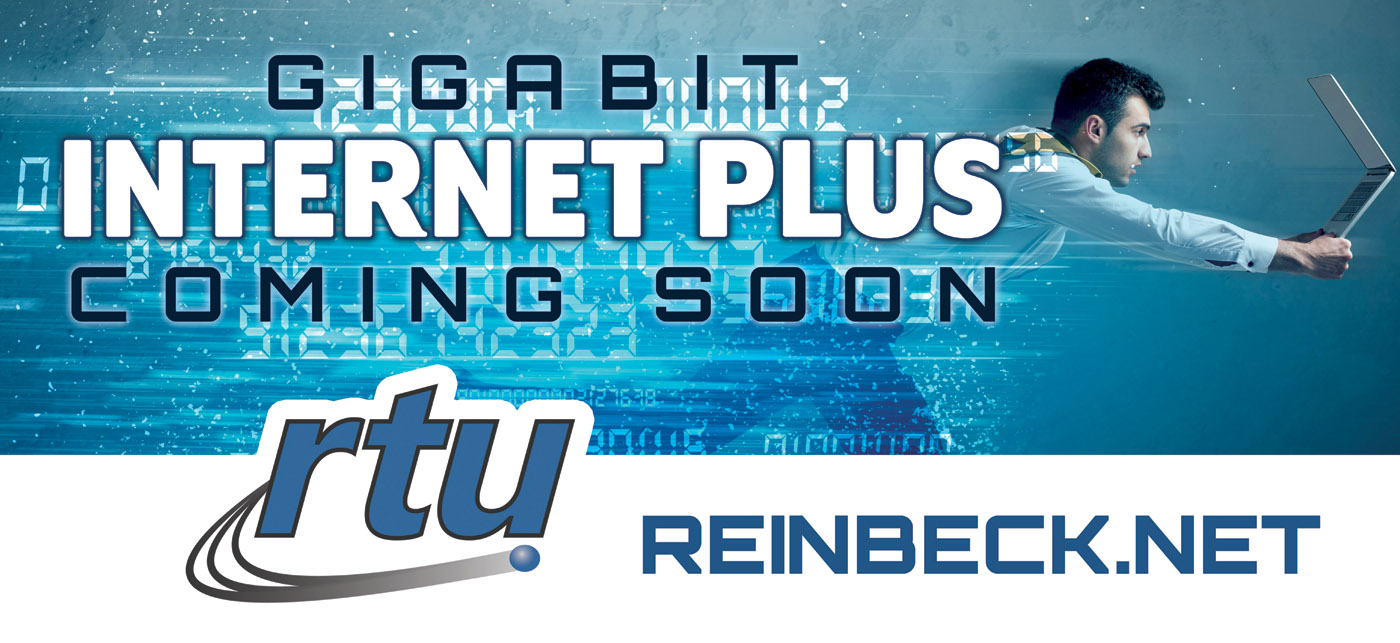 What Our Customers Are Saying...
"Our internet service has never been better. It's fast and reliable and the fact that I can bundle my internet service with my cable TV and phone service makes it even better."
Dan S.
"I have found RTU internet service to be very reliable and provides better service than previous internet service providers that were available. I would recommend RTU to anyone in the area."
Jack B.
"Recently RTU installed an antenna in Voorhies I now get almost 3 times the speed for the same price and while there has been a few bumps in the road getting that working correctly the support has been tremendous! I have had a month now that the Internet has worked very very well. Thank You RTU for coming to my area and providing such great Internet access and the service you provide!"
Steve A.
"We are very happy with our internet and cable service. When we had a problem with our internet, you guys have been right here on the spot.. This is very much appreciated for us seniors."
Vern C.
"Living in rural Iowa can provide some obstacles when it comes to quality Internet options. After being introduced to RTU, I can definitely say that I have had faster and more reliable service than any other carrier. I have been extremely pleased with RTU."
Caleb S.
"We have had such a great experience with RTU Internet in our office on Main St so we decided to have RTU Internet installed on our acreage. Because of our location we have few options for Internet and were thrilled when RTU added rural coverage. We have only had one time that the internet went out, this happened on a Sunday morning. Within 30 total minutes from the time that I had written the Facebook question, they had us up and running! I would recommend RTU to anyone. The service is outstanding! Thank you RTU!"
Angie T.
"I put up with slow internet for years until RTU became available at my rural home. Now I can finally see what all the buzz is about. Since I got RTU now I understand what I was missing. We can all be online without losing any speed! Thanks RTU!"
Bill R.