Wireless Internet | Better Internet...No Boundaries
Rural homes and businesses around Reinbeck have an affordable, reliable high-speed internet option…RTU Wireless!
RTU reaches rural areas in and around Reinbeck, Morrison, Lincoln, Dinsdale, and Voorhies.
Why choose RTU wireless?
IT'S FAST: Speeds start at 8 Mbps download, 1 Mbps upload.
NO CONTRACTS: We want to earn your business every month!
NO DATA CAPS: Download and stream without worry!
LOCAL SERVICE AND SUPPORT: Our techs are based in Reinbeck and we pride ourselves in fast response times when you need us!
How Does It Work?
The first step is to schedule a no-cost site survey. An RTU technician will visit your location and check to make sure signal is available. If so, an installation will be scheduled.
During the installation, the technician will mount an antenna in a location the provides the strongest possible signal.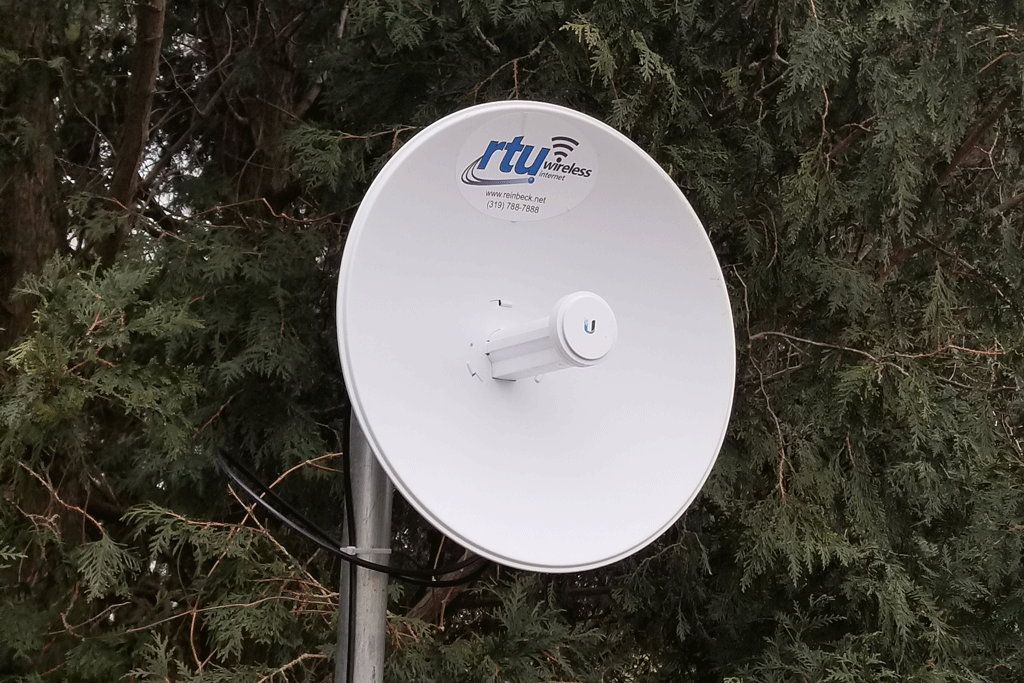 Wireless Internet Storm Update...
8/23/2020
All wireless sites except for Gladbrook have been operational for over a week. Customers serviced by Gladbrook - we are working with the City of Gladbrook to find an alternate site. We hope have to have more information soon.
8/12/2020
We were able to bring up Lincoln, Dinsdale, and Bru towers today. All sites except for Gladbrook and Schneider towers are fully up and operational.
Gladbrook tower is completely gone, and Schneider tower has heavy structural damage that makes it unsafe for us to climb. If you connect to one of these towers, we will asses on a case by case basis to see if you are able to connect to one of our other sites while we figure out how to proceed with those tower locations.
If you connect to Reinbeck, Morrison, Lincoln, Bru, Dinsdale, Voorhies, Karkosh, Schildroth, or Helmers towers you should have internet service fully restored, unless you have a damaged or misaligned antenna, or power is not restored to your location yet. If we see your antenna is not connected, we will be calling you in the morning to see if you have power, or get you on our list for repair.
8/11/2020
Reinbeck, Morrison, and Voorhies towers are now up and running on generator power.
If you are serviced by any of these towers and still don't have any connection, please check for physical damage to your dish, antenna, or cabling, and call us at 319-788-7888 so we can get you on our repair list. It's hard for us to tell if you are disconnected because you are still without electric service or because of antenna damage.
We are still working to restore service to our other towers and will be posting updates here.
8/10/2020
Our main Reinbeck site that feeds all other sites is still without power. A grain bin collapsed and damaged the power equipment. We have been giving an estimate of noon tomorrow (Tuesday) for the Reinbeck site to be back on. From there we can survey the damage to our other equipment and sites. From our initial checks today, customers served by Schneider tower (heavily damaged), and Gladbrook tower (completely gone), will have a considerably longer down time that other - at least a few days. We will keep everyone posted with another update tomorrow when we learn more.
8/10/2020
Wireless Customers: We are experiencing a power outage at our main site due to the storms. We are working to restore service. Thank you!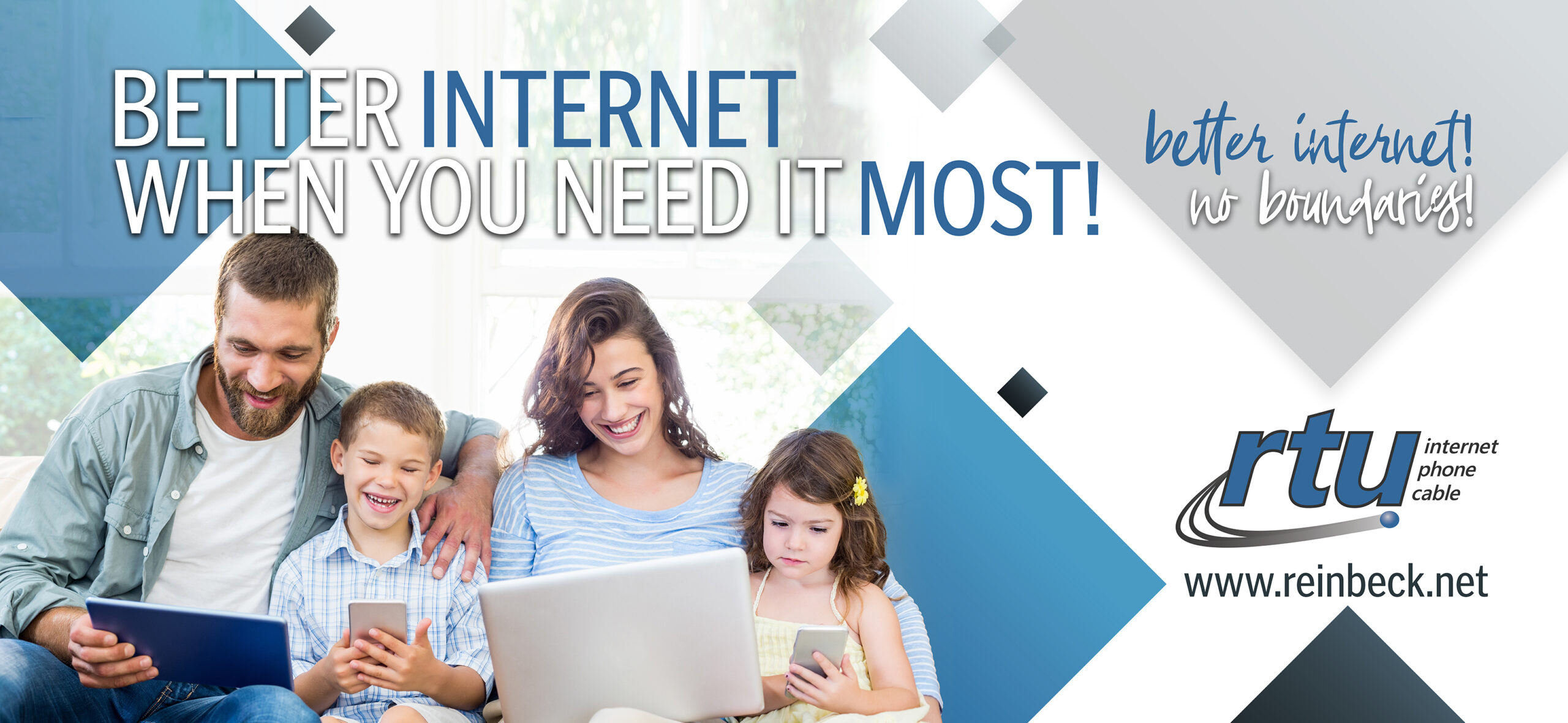 Web browsing, shopping, email
NEW - 20% More Bandwidth
10 Mbps Download
NEW - 20% More Bandwidth
20 Mbps Download
HD streaming, multiplayer gaming
NEW - 20% More Bandwidth
25 Mbps Download
HD gaming, HD/4K streaming
NEW - 20% More Bandwidth
30 Mbps Download