All Your Favorites at Your Fingertips.
With RTU Cable, a world of entertainment and information is just a remote click away!
From family-friendly fare to sports, movies, and more, RTU Cable brings you all the most popular channels at an affordable price. Choose a package of services that best fits your needs!
Upgrade or cancel your service any time. With RTU there are no contracts - ever.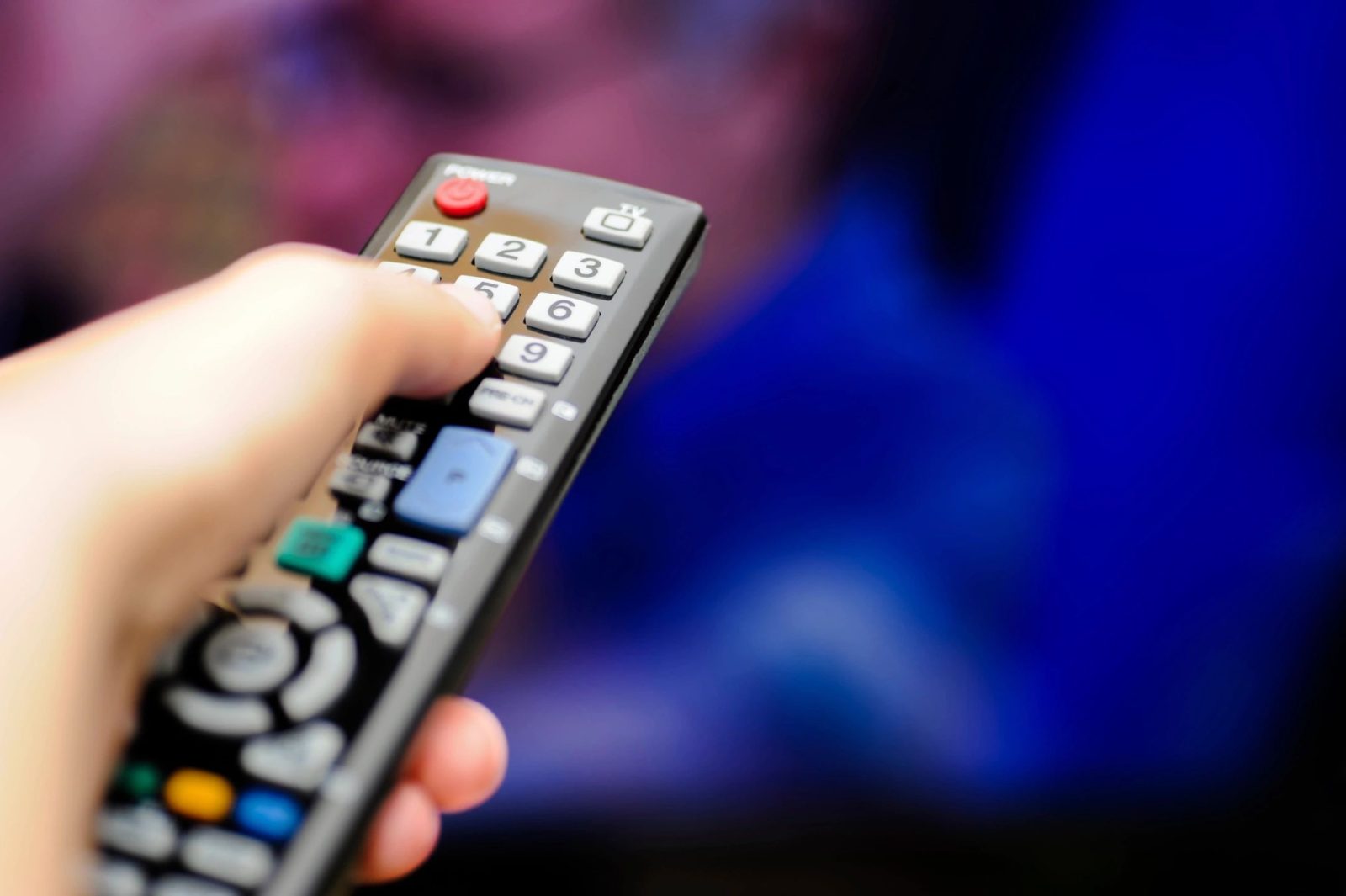 New Home of the Chicago Cubs
You may be aware that NBC Sports Chicago lost the rights to carry Chicago Cubs games at the end of last season.  As a result, RTU has decided to drop NBC Sports Chicago as of 2/1/2020.
The good news, Cub fans, is that we WILL be launching the new Cable TV home of the Cubs, Marquee Sports, when it goes live on 2/22/2020.
It's always difficult to drop a channel, but we feel that without the Cubs, NBC Sport Chicago is simply overpriced for what it offers.  We're doing everything we can to the line on cable TV prices and so that's one tough decision we made to keep your bill as low as possible.

RTU Cable TV Going All Digital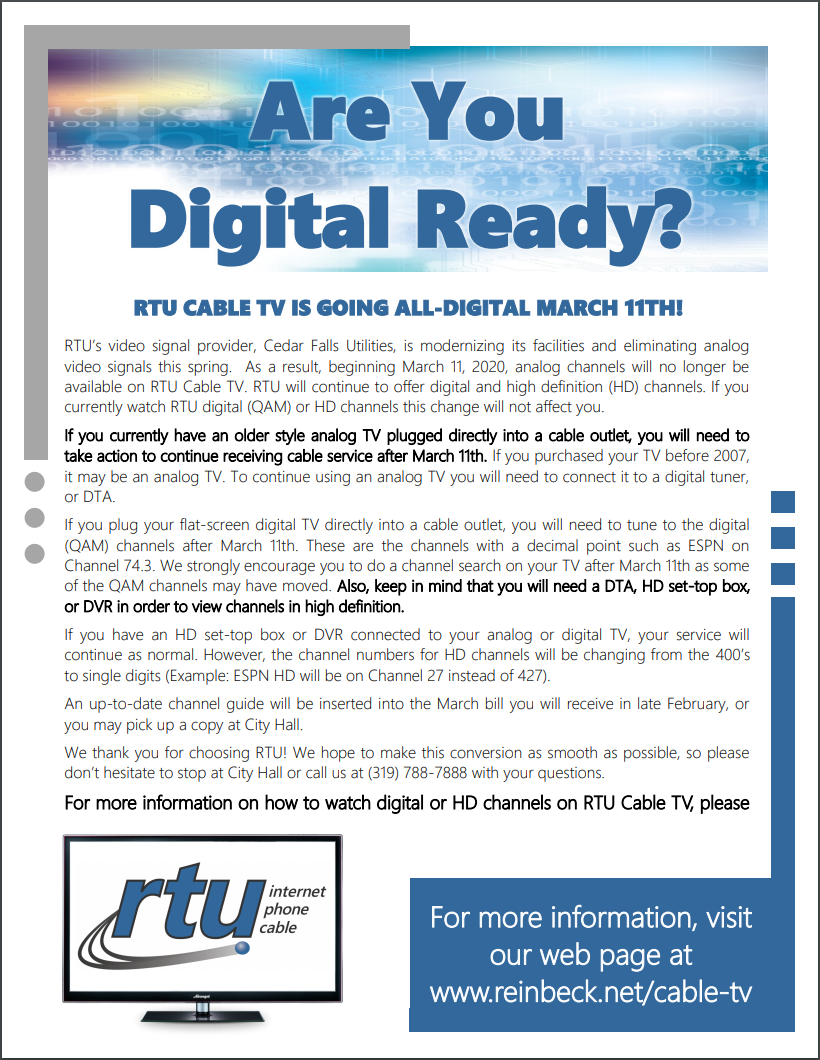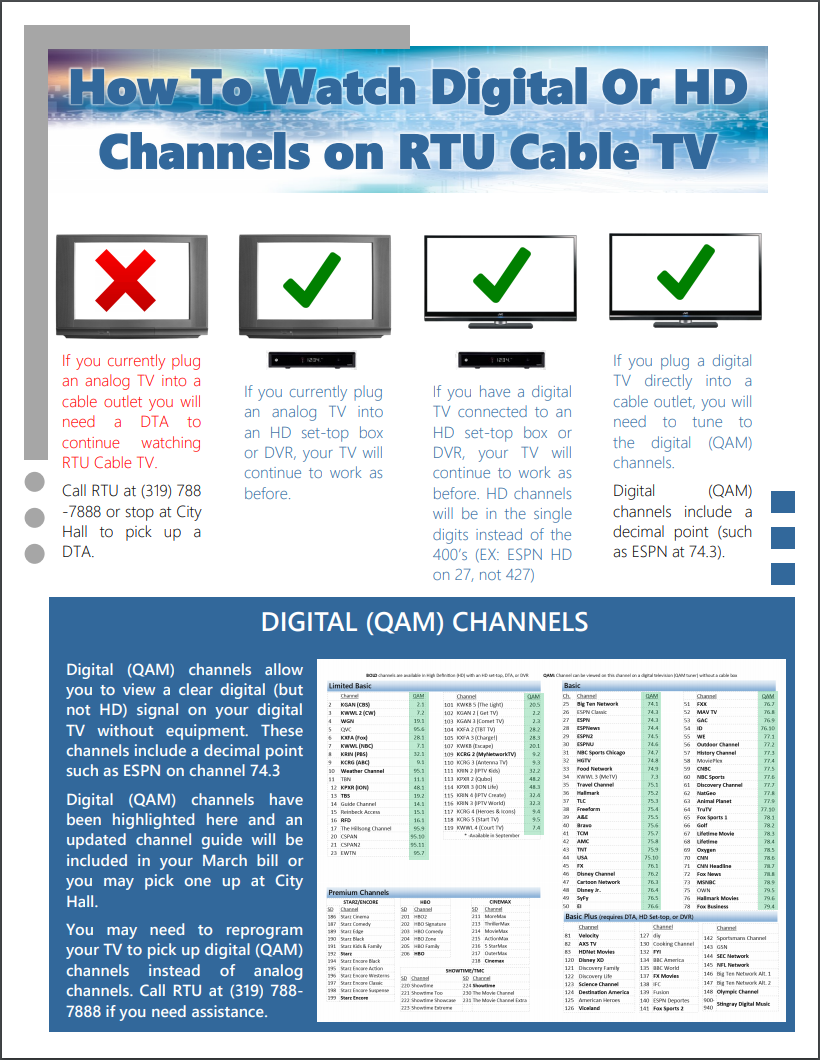 Local stations, plus essentials like
the Weather Channel
No additional equipment needed
Includes all Limited Basic features
Wide variety of sports, entertainment
& information channels
No additional equipment needed

71 additional channels in HD
Includes 1 HD set-top box
Includes all HD Plus channels
Record and replay your favorite programs
Includes 1 DVR set-top box
Premium Channels
| | |
| --- | --- |
| HBO | $15.95 |
| Cinemax | $9.95 |
| Starz/Encore | $9.95 |
| Showtime/TMC | $13.95 |
Additional Equipment
| | |
| --- | --- |
| DTA Box | $4.00 ea. |
| HD set-top box | $6.95 ea. |
| DVR set-top box | $14.95 ea. |
| CableCard | $4.95/first, $2.95 each add'l |